Since its opening in 2004, CETECIMA has developed or been participle in the following projects in Canarian's marine-maritime sector: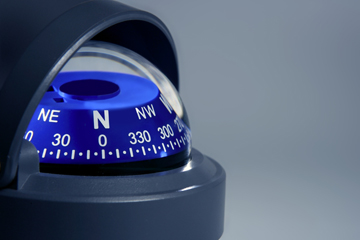 2004
Constitution of CETECIMA
 Prospective study on technologies of marine environment (OPTI).
Collaboration agreement with the company Asociación Canaria de Empresas de Acuicultura (ACEA).
Collaboration agreement with the center Instituto Canario de Ciencias Marinas (ICCM).
---
 2005
Opoceánica: Observation, prediction and distribution of relevant oceanic information to manage fishery, aquiculture, and environment.
Emergence of entrepreneurs: Promotion of protected marine areas of the coast of La Palma's island.
Collaboration agreement with the entity of Estado Federado de Schelwigholstei.
Collaboration agreement with la Fundación Instituto Tecnológico de las Industrias Marítimas (INNOVAMAR).
---
2006
Directiva Marco de Aguas: Monitoring program to obtain a more general and complete vision of water conditions on each hydrographical demarcation.
Copranet: Coastal practice webs.
Parqmar: Characterization, organization and management of protected marine areas of Macaronesia.
---
 2007
Pescaplus: Coordination to promote and to boost some technologic innovation projects.
Cluster Marítimo de Canarias: Structure and layout of a Maritime Cluster on Canary Islands to perform up-dates prone to develop competitive advantages on the regional maritime sector.
Nauta: Valorization of fishery resources and coastal management system.
Marmac: Knowledge, promotion and valorization to make sustainable utilization of protected marine areas in Macaronesia.
---
2008
Establishment of a promotion department to the offer of marine technology.
Parque Tecnológico Marino de Taliarte: Advices on the development of maritime park of Las Palmas de Gran Canaria's University.
Canary Maritime Cluster Technical Management (CMC).
Valorization of fishery resources of Aglou (Morocco).
Green Atlantic Sustainable Development Project GASD.
---
2009
Coordination and management of the following project "New protection system for superficial treatment of big ships fairings".
Activities diagnose and proposition to develop actions in marine/maritime sector oriented to improve its competitiveness and promote technology initiatives in these fields.
Evaluation of Gran Canaria's potential as a maritime logistic service center and adviser of possible actions.